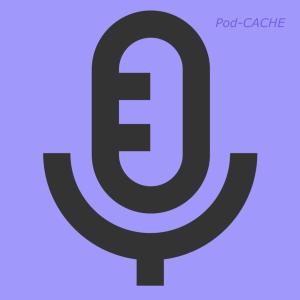 Friday Mar 18, 2022
Joe learns about physics, maths and careers for sci-fi fans with the team at Science Saves
This week, Pod-CACHE learns about healthcare science, hospital technology and the future of STEM careers. Join Joe Neame, NCFE's Subject Specialist for Science, as he chats to the team at Science Saves. 

Want more?
Find out more about Science Saves on their YouTube channel or on their website. 
Or find a world of free articles, videos and resources from subject specialists and experts by experience at www.cachealumni.org.uk, the free CPD and best practice network from CACHE - for practitioners in Care, Health and Education.... and don't forget to like this episode and subscribe to Pod-CACHE, to make sure you don't miss out on future episodes (and because it helps us to get found by other people who might enjoy us!). 

Until next time, take care!