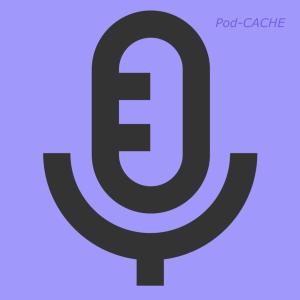 Friday Jun 11, 2021
Life Experiences of Childcare - Technology, Communication and Language
00:00 What's Coming Up?
00:30 Introducing Stacy Mann
01:30 Introducing Jennifer Staunton
03:23 Sharing Life Experiences
23:17 CACHE Alumni
23:38 Sharing Life Experiences
29:27 Technology, Communication and Language

Jennifer Staunton is a specialist practitioner working within school improvement and SEND. Listen as Stacy Mann, CACHE Subject Specialist for Childcare and Education and Dawn Mulvaney, CACHE Alumni Editor, chat to Jennifer about her career journey, current job role and childcare philosophy.
This episode is packed full of best practice suggestions, information about CPD, communication, carving out a career and personal experience sharing.
As always, you can find free professional development in the form of articles, videos and events on the CACHE Alumni website at www.cachealumni.org.uk, where you'll also find our free CPD log, our revolutionary careers development tool - Skillzminer and our member benefits scheme, CACHE-Back.