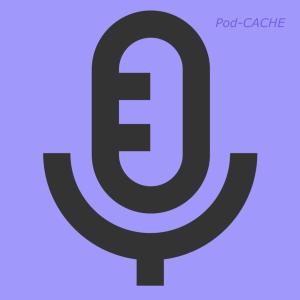 Friday Apr 02, 2021
Dawn learns about Childminding and Early Years Education for the future with Sam Surry from PACEY
00:00 What's Coming Up?
00:39 Introducing Sam Surry
02:56 Childminding
06:50 Challenges In The Sector
26:22 Skillzminer
26:54 Early Years
29:16 PACEY
29:54 CACHE Alumni
31:40 CPD
35:39 Roles Within The Sector
37:21 Closing Thoughts
40:28 Learn More About PACEY
42:37 CACHE Alumni

You can find PACEY, the Professional Association for Childcare and Early Years at pacey.org.uk and on social media.

The PACEY Team have also provided some useful links and information to support the episode here;
Covid spotlight – www.pacey.org.uk/coronavirus
PACEY Facebook page - www.facebook.com/PACEYlocal
Parent area – www.pacey.org.uk/parents
CPD PACEY offers – https://eysmart.pacey.org.uk/
Business Support – www.pacey.org.uk/business
PACEY membership – www.pacey.org.uk/join
Not A Babysitter campaign – www.pacey.org.uk/NAB

As always, you can find CACHE Alumni at www.cachealumni.org.uk and join for free to access best practice information, articles, videos and e-learning across care, health and early years education.