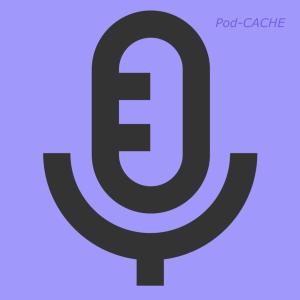 Friday Aug 27, 2021
Sustainable education and development: it's about more than climate change
00:00 What's Coming Up?
00:36 Introducing Diane Boyd
01:00 Sustainable education and development
14:39 Taking it into practice
25:35 Environmental awareness and skill building
31:02 CACHE Alumni
31:23 Empowering children to learn
21:35 Getting Down To Business
36:54 Connect with Diane

Dr Diane Boyd is a Senior Lecturer in Early Years at Liverpool John Moores University. With a focus on making sustainable practice work, Diane and her team have developed a framework for sustainable working in childcare. In this podcast full of top tips and great ways to navigate the cost, time and development pitfalls of sustainable practice.
Want to see the podcast as a video, instead of just listening? Join CACHE Alumni free at www.cachealumni.org.uk and get access to the video interviews alongside lots of other free resources and support from the award winning network of care, health and early years education practitioners.

Want more?   Register for our live online event with Dr Diane Boyd here; https://www.cachealumni.org.uk/CACHE/CACHE/Event_Display.aspx?EventKey=SUSED